How to avoid common mistakes when applying for funding
Created by Rangewell, 3rd April 2017
5 MINUTE READ
---
When it comes to evaluating your own business, it's often difficult to be objective and see things through the eyes of somebody who's going to be signing off on your application for funding. And because of this, there are plenty of established companies that are unsuccessful in getting the capital they need for their business plans.
At Rangewell we work with high street, challenger, specialist, niche and alternative lenders and have experience across the 23,000 business lending products that are out there and so, unlike companies that rely entirely on algorithms to match businesses to lenders, we know that the key to success is knowing what kind of lender is right for your unique business.
We talked to Russell Hasan, our senior deal progressor, to get his insight into the common mistakes that many businesses make when applying for funding: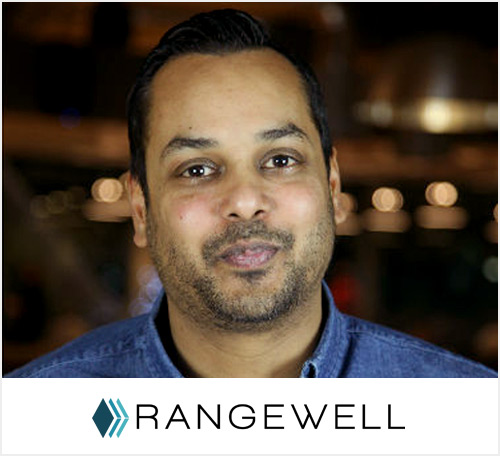 The biggest mistake that everybody makes when applying for funding is to focus on the positives. Lenders can see the positives in your cash flow and looking at accounts. Instead, you should be open and upfront about your negatives. "When most people talk about their business, they'll devote two pages to the positives. I'll spend two minutes looking at the positives and devote two pages to the negatives."
"Negatives might be a change in industry. Take e-cigarette shops as an example. Because vaping is classed differently to cigarettes by the government, they are not affected by the smoking ban - but if there was a change in regulation in the pipeline then that's something you need to address. If you know about it then the lender will also know about it and if you don't address that negative then it'll put your application in a bad position."
In the vape shop example, you might also do a lot of online business, so while in-store sales account for 15%of your business, if there was a ban on vaping indoors you could move all your business online and close down your physical shop the lease on which might have been 25%of your costs.
Turning negatives into positives
Another example is pubs - lenders will be aware that because of people's incomes being squeezed at the moment as well as increasing beer duty making your pint more expensive, more people are drinking at home rather than going out. But the positive spin on that because people don't necessarily have the cash to go out to an expensive restaurant, gastro pubs are doing great business. So if you've brought in a good chef, that's a great way of turning something negative into a positive.
Russell gives Blockbuster's position ten years ago as an example of how not to do things. At the time they were on every high street, but failed to anticipate a changing business environment. "If you focussed entirely on their positives, they were a great business to lend to - strong cash flow, high margin. They'd buy DVDs at maybe £5 and rent them out dozens of times. But not long before Netflix hit the UK and just as Sony were putting their Playstation Store online meaning that gamers could download games rather than rent them from a video shop, Blockbuster were looking for a 10 year loan to open 25 new stores. If they had focussed on their negatives rather than past performance they might have been better at adapting to industry changes, but instead they went under."
This is all part of being honest and being believable. We've all seen Dragon's Den - on top of being open about any negatives that could affect your business you should also be realistic about projections and growth estimates. If you did £300k worth of business last year and are applying for £75k worth of funding on projections that it'll turn your company into a £5m-a-year business, you'll get nowhere. But if you're saying that you're going to up your £300k-a-year business into a £400k-a-year business, you're going to be a lot more believable and more likely to be successful in your application.
Know your business
Another mistake that Dragon's Den viewers will know about is not knowing your business. For example, somebody looking to import high-end motorbikes from China with an unrealistically low price tag. If you know the market you'll know that the market is flooded with counterfeits and if a motorbike that usually sells for £18k is going for £6.5k then it's probably too good to be true. Lenders do their research and you need to make sure you know your business inside out.
Declining stock
Businesses are often overambitious when it comes to valuing stock. "A home furnishings company could go to a lender with a load of duvet covers sat in their warehouse priced up as £150k worth of stock," says Russell. "But when you delve into it they're all the kind of floral patterns that your grandmother might have bought and their stock is actually saleable at a fraction of their valuation."
Another example was a business with thousands of pounds worth of Adidas Manchester United bedspreads in their warehouse valued at full retail. Football fans will know that United changed sponsors and are now sponsored by Nike so that stock's never going to sell at its full valuation.
Be open about credit ratings
If you have bad credit or there is something that might adversely affect your credit, be up front about it. Lenders will always run a credit check and if you're flagged for something that you should have been up front about in the first place, it's going to make them really question the rest of your numbers and business plan.
Overall, it's about being honest about your weaknesses as well as your strengths. And ultimately, by going through the process in an objective and clear-headed manner, you could find yourself anticipating problems in your business structure that may have blindsided you 18 months down the line.
Rangewell helps business owners to identify which type of finance is most appropriate for individual business needs. The guides include information about secured loans, selective invoice finance, franchise finance, overdraft replacement and crowdfunding. Users can compare deals and apply online.
---
Created by Rangewell, 3 years ago, [last edited 3 years ago]
---